Skip to Content
Greater Washington, DC Metro Area's Electrical Experts in Residential Services
If you're a homeowner in the greater Washington, DC metropolitan area who's planning a remodel, you need a reliable electrical system. The team at Milliamp Company LLC works with you, starting in the design phase, to plan and install your electrical system. Our certified electricians supply all the necessary electrical devices and collaborate with you to ensure the finished project matches your expectations. Whether your plans call for specialty lighting or a beautiful chandelier, we make it happen with a variety of custom devices, such as dimmers, timers, USB ports, outlets, switches, and a wide variety of lighting fixtures. During the process, we carefully inspect your system to determine what electrical wiring and work it needs, and with your input, we design a layout that fits your needs. You can count on our expert residential services.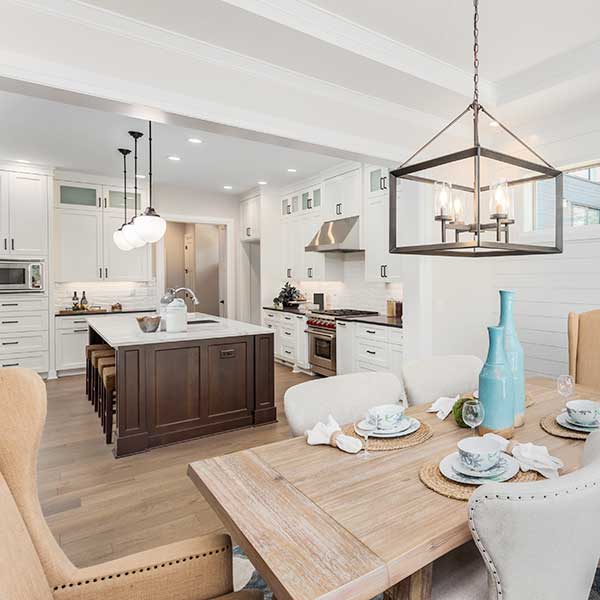 Panel Upgrades & Heavy-Ups for Remodeling Projects
Adding additional space to your home, especially if it's more than 30 years old, may require a heavy-up or electrical panel upgrade. Older electrical panels cannot handle the amount of power that modern homes use daily. Over time, they can become a fire hazard due to circuit breakers and terminations coming loose. A newer electrical panel is designed with safety as a priority, and it provides your home with all the electricity it needs. If you have an older home and are planning an addition or remodel, Milliamp Company LLC can help you keep your home up to code and ready for safe electrical use.
Take Charge of Your Home with a Backup Generator
Many Maryland residents are familiar with power outages during a heavy rain, snow, or ice storm. Coastal areas in Southern Maryland and Northern Virginia can end up without electricity for days. Milliamp Company LLC knows the devastation caused by losing power, such as suffering without heating or cooling and a spoiled stockpile of food in the fridge. A standby generator helps ensure your home never loses power. We wire and service backup generators to power homes and keep their lighting, HVAC systems, and appliances running. If you're unsure of how much power you need, we'll provide a free survey and match your home with the right size and type of generator.
Wiring Services for New Homes
People relocating to Washington, DC Metro Areas and building a new home can count on Milliamp Company LLC for electrical wiring services in new construction. We make sure your home gets the look and functionality you desire by working with you and your contractors on a design that captures your style with the most current electrical systems. We'll give you an estimate on new wiring and any of our other residential services when you contact us about your project.
Get an Estimate on our Electrical Services