Skip to Content
About Milliamp Company LLC
Milliamp Company LLC is a small, family-owned and -operated, full-service electrical contractor serving customers throughout Maryland, Washington, DC, and Virginia. We strive to provide excellent customer service to every customer in the greater Washington metropolitan area, and we supply each project with professional products. Our mission at Milliamp Company LLC is to offer complete electrical service that doesn't cut any corners at competitive prices, and we take pride in the difference we make in our customers' lives. Our company is headed by Billy Smith, a master electrician with extensive knowledge and experience working in the electrical field. Homes and businesses can get a full range of electrical solutions. These solutions include: service panel upgrades, the light fixture, and receptacle replacement, LED lighting upgrades, generator installation and maintenance, electrical additions, security camera installation, infrastructure cabling, whole-house electrical inspections, and much more. Schedule an appointment with us to start your next project.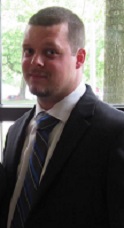 Complete Electrical Service for Homes & Businesses
Whether your electrical work is for a residential or commercial project, Milliamp Company LLC has the highly trained experts to handle it. We've helped countless homes and businesses stay up to code with efficient lighting, wiring, and power solutions. If you're building a new home, we perform wiring services and install lighting, outlets, and other electrical services, including energy-efficient options like LED lighting. Businesses that want to keep their properties secure can benefit from our turnkey sight light solutions and light pole maintenance for their exterior spaces. Our expertise is an asset to customers doing additions, remodels, and upgrades to their structures, and we're proud of our consistently high-quality work.
Schedule an Appointment in the Greater Washington Metro Area
Milliamp Company LLC is ready to apply our years of electrical expertise to your residential or commercial project. Don't leave your wiring, lighting, and other electrical tasks in the hands of less qualified and apathetic contractors. Our team has ample experience with a wide array of projects, and we always commit ourselves to quality and safety. Give us a call today to schedule an appointment for your electrical needs, and we'll give you an estimate on the necessary services.
Get an Estimate on our Electrical Services